Rise of the Digital Consiglieres: Corporate...
After spending over two years working across the brands of Viacom on the latest trends and insights surrounding social media and Social TV, I am on the job hunt for the first time in a while. In conversations with present and potential peers, friends, mentors and managers I am often asked a typical question along the lines of "so what do you think we should do in our company?" I find...
1 tag
The Story of The St0ry
After many months of planning, my brainchild, The St0ry, came to life on January 5th in the overwhelming Real World Suite of the Hard Rock in Las Vegas. The single greatest achievement, the coolest part of the gathering, was bringing 30 absolutely fascinating people together in one room, for a shared experience and experiment. The key theme was everyone's passion for storytelling and the...
2 tags
My Big Work-Life Update
After over two years working on amazing, forward thinking projects, across all brands and levels of Viacom, its time for me to move on. I don't yet know what the next full-time adventure in my career will be, but I couldn't be more excited for what 2013 has in store. Its been an amazing time, working at the nexus of such fast-moving trends in Social TV, social media and digital...
2 tags
The Great Storytelling Revolution
As someone who's always worked in the Internet space, I am noticing a new trend – the use of the language of storytelling to describe more and more of what we do. From product design to marketing, social media to corporate strategy, the themes of storytelling are becoming more and more apparent. Storytelling is as old as time (if there was a time before storytelling did it really exist?) but now...
2 tags
Will storytelling take social TV's center stage in...
As social TV continues to evolve, with more start-ups, more consolidation and broader impact on our industry, it seems appropriate to take stock of 2012 and try to foresee what 2013 has in store for the hottest buzzword in the media industry. The easiest way to understand social TV in 2012 is as a technology and marketing vehicle. Digital marketing and digital product teams at media companies...
1 tag
Kevin Smith Shout-Out of The St0ry
Excitement is building for The St0ry. We're just a few weeks away now! I can't wait to kick off the event, after so much hard work over several months. Its going to be a wonderful collection of innovative people, including: Our @PodBookz partner & friend @shwirtz is doing something really cool this January called The St0ry: http://www.thest0ry.com/ CAN'T WAIT TO GO! —...
1 tag
Social TV: How Viacom is transforming audience...
Social was a term on the tip of every media and marketing tongue in 2012, and it's poised to stay there in 2013. Social media has permeated so much of what people and companies do. Within Viacom, it's informed and evolved how we market our content and how we connect with our audience. It's introduced new revenue streams and challenged old ones. Social is also starting to impact...
Subscribe!
My top five picks for emails that I personally subscribe to and read in full daily (in no particular order): http://www.iwantmedia.com/ http://www.cynopsis.com/editions/digital/ http://www.startwithwhy.com http://www.tvweek.com/ http://nextdraft.com/ You won't be disappointed! Please share in the comments any other top tips for emails that you actually read in full every single time.
Helping with Post-Sandy Devastation
I'm helping friends and family with this Indiegogo campaign. If you're up for it, please donate.
1 tag
The St0ry Shout-Out by Eliza Dushku
This is going to be an awesome event, less than two months away now… Can't wait for The St0ry, thanks @shwirtz! thest0ry.com w/ @thatkevinsmith #TheSt0ry Get into it. — Eliza Dushku (@elizadushku) November 19, 2012 -Definitely my most exciting side project to date.
1 tag
Introducing The St0ry
After several months of quiet work, I'm extremely excited and proud to announce my latest side project. The St0ry is a unique gathering of 30 innovative, disruptive, entrepreneurial thought leaders, from a diversity of fields (media, academia, journalism, social activism and more), coming together because of a shared passion for the evolution of storytelling, digital trends and the increasing...
Watch
A good chunk of my job is trying to somehow connect social media activity with the business models of media companies. That's a fancy way of saying "does buzz on social media, like people live-tweeting while watching TV, in any way impact ratings or provide other actionable information?" There are several companies working on this problem by analyzing Twitter volume and trying to...
My chat with high schoolers
Today I had the honor of speaking with a group of about 60 high school sophomores. The event was organized by BUILD and the Viacom Corporate Responsibility team. BUILD focuses on college-readiness for kids who might otherwise not have college as a viable option. "BUILD's mission is to use entrepreneurship to excite and propel disengaged, low-income students through high school to...
1 tag
Speaking at StoryWorld
I'm excited to announce I'll be speaking on the "Beyond Social TV - Now With Real Storytelling" panel at StoryWorld, in LA, in mid-October. You can see all the details here.  The overview for the panel is: While spoiler tweets, 2nd-screen apps and check-in badges have been getting all the buzz, they barely scratch the surface of how television can really be social and...
1 tag
Spike is Social TV
Although my role at Viacom spans all our brands, every so often I get to work more hands-on with a specific one for a specific project. These days I've been working closely with our Spike team on the All Access brand. The All Access concept is to take viewers deep inside the worlds of tech, gaming and comics - and do so across platforms and media, embracing the potential of Social TV. Spike...
1 tag
How 'Viewers C's the Moment': A Social TV Research...
Over the last several months, at Viacom, we've been conducting detailed, proprietary research on Social TV. Today we released the results and I wrote the blog posting below as an intro. This is re-blogged from my piece on the Viacom blog. —- "Social TV is about integrating your favorite TV shows into your life," said Austin, a 23-year-old from Boston who uses Twitter,...
1 tag
Hacking the Guggenheim
This is something you need to know about. One of my best friends in the world has created a hilarious, super creative, unofficial audio guide for the John Chamberlain exhibition at the Guggenheim Museum in NYC. To learn about the exhibit, see this video: What my friend did was re-imagine the entire exhibition as though it were created by the Decepticons to commemorate their victory over the...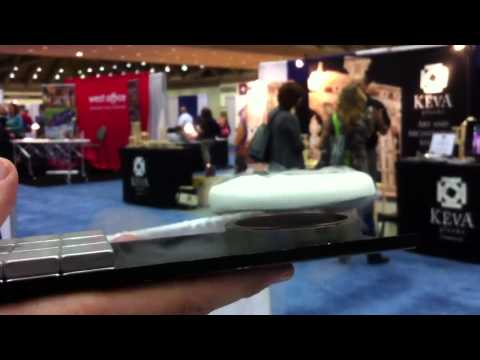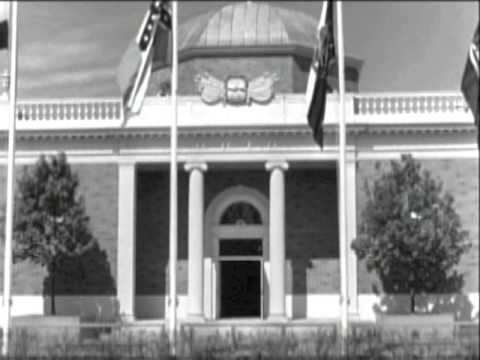 1 tag
The day you'll know social TV has arrived
This is a piece I published last Friday on LostRemote.com, The day you'll know social TV has arrived: ——- A new wave of conferences, meetups and events has swept through our convention halls in the last 18 months. TVnext, Social TV Summit, TV of Tomorrow, NewTeeVee and others bring together media, startups and vendors to discuss the future of television. After attending many of these...
anne hubert: Scratch is hiring... →
annehubert: Wanted: rockstars. An exciting growth spurt for Scratch! It's a dynamic bunch that's looking to grow as our work expands. I can't wait to see who we find. We've got some openings at a variety of levels - Director, Manager, Coordinator and Executive Assistant. Check out the descriptions below.
2012
Phrases and concepts that I'm going to avoid saying in 2012: Discovery tool Algorithm The "new Facebook" or the "new Twitter" Infographic Hashtag Check-in Badge Words I will begrudgingly use frequently in 2012: Social Gamification Visualization Velocity Engaging and immersive I will try to remember how special, amazing and wonderful it is to be alive and...
1 tag
Job Description of the Future
Below is my prediction for a fundamentally new type of job opening we will start seeing by the end of 2012 from media companies. The fictional job posting is based on a wider set of predictions about how evolving trends will continue to impact and redefine the way media companies create and market content, drive ratings and integrate new technologies and fans ever-deeper within their core...
Weekend Vacationing
It was a classic Shwirtz Ztaycation this year as we dug into and caught up on: Thor Green Lantern Captain America A Very Lady Gaga Thanksgiving Horrible Bosses Margin Call The Last Play at Shea A Knight's Tale Several episodes of Through the Wormhole with Morgan Freeman The new Woody Allen documentary on PBS Donald Glover's Weirdo on Comedy Central The episode of...
1 tag
This isn't your grandmother's social media...
I took advantage of some free time over the Jewish holidays to reflect seriously on the last year of my career at MTV Networks. What came out of that was a very long opus on the evolution of social media, social viewing and social TV. I make some declarations and predictions and perhaps stir up a little thought / controversy. I am super proud that LostRemote.com has decided to publish the piece...
Future of Telephony
I am not an Apple fan-boy but I do love thinking about the future and really enjoyed this review of the new iPhone 37S from the year 2042. Read the whole article here. A quick excerpt: Facebook integration with Daisy means that your friends can see not only when you visited someone else's profile page, but also whenever you thought about visiting someone's profile page, for what...
Social TV News Roundup
Not many interesting things happened this week in the "Social TV" industry so I will share socially my favorite TV shows currently in-season (in more-or-less order): Jersey Shore The League Fringe It's Always Sunny in Philadelphia Big Bang Theory The Daily Show Bored to Death Real Time with Bill Maher Survivor The Colbert Report Kendra Modern Family Parks and...
Social TV News Roundup
These are the most interesting and relevant stories from the last week (in my opinion): Warner Bros wants your Facebook profile to co-star in its new show Inside look at Discovery's first live co-viewing event UhHuhh, A New iPhone App For Smart TV  Great list of resources, companies, mailing lists and vendors Youtoo and Mark Burnett launch first social TV network And some great research: The...
Social TV News Roundup
These are the most interesting and relevant stories from the last two weeks (in my opinion): Showtime's new coviewing app launches Warner Bros wants your Facebook profile to co-star in its new show USA's "Psych" Social TV Campaign Scores With Fans and official site The First Social Television Network DirecTV Checks-In With GetGlue Creating social TV: lessons along the way Miso...
The Shwirtz Show
Maybe it was such a slow August that media folks decided to call me up for some chats. I'm proud of what came out of those chats so, if you're looking for something insightful, see what I have to say in the article and video below (no connection between the two). How Can Networks Spin Online Chatter Into Ratings Gold? "A lot of our thinking is around, how are we going to...
Nostalgia, Women and the Future of Books
Remember wanting to be like Mike? The kids these days don't. They want to be like Shaq, Kobe or LBJ. And they don't necessarily know that LBJ refers to someone other than LeBron James. There have been a few news stories lately that revolve around nostalgia and comparisons between generations. I wanted to take the opportunity to combine them into a single post and share a few thoughts...
Social Media - Solved!
At this October's Content & Communications World conference, come hear me speak on the panel, "Maximizing Social Media for the Greatest Return." The description is: The recent growth of social media websites has been staggering, prompting media, production and broadcast organizations of all sizes - to "get social" and connect with viewers on a very personal...
Want to hear about the Napsterization of TV?
I am proud to be a part of a panel proposal for the SXSW Interactive conference alongside colleagues from HBO, the Travel Channel, NY Times and Trendrr. Please vote for our panel!
PodBookz: "So we built this company called... →
PodBookz: Kevin briefly tells the tale of how PodBookz came to life: The other thing I'm so proud of is that we're publishing the podcasts. When I was a kid, you'd watch game shows or Donahue, and they'd say "for a written transcript…" So if somebody transcribes one of our two-hour shows; that's a book! We've already published one book of transcribed episodes of Smodcast through Titan UK...
The Future of Us
As we unload more and more of our brains into the digital cloud, share more and more of ourselves on social networks, rely on digital databases and searches and give over memory and decision-making to machines we will become ever-more reliant on and ever-more one with computers, computing power and access. While there will be a basic level of access available to nearly everyone, those with more...
My lonely job title and the history of the...
Over at MTV Networks, one of my responsibilities is managing our relationship with a company called Mass Relevance, creators of a tool called Tweet River. They are finally getting the press they deserve as a wonderful tool that we rely on for many things. The cool part is that I was also quoted in a recent article on them. If you read the beginning of the article you'll see that the author...
Redefining Anonymity
Anonymity and the Internet used to go hand-in-hand. People were excited about being able to pretend to be anyone they wanted. That sentiment dominated a lot of the early use of the Internet. Then, with the ongoing evolution of social media and other trends, we started being ourselves more and more and sharing more and more. Today we put our full resumes online, conduct social networking using...
What's the experience?
This article in Mashable today reminded me of what I wrote about yesterday regarding unique user experiences. The article talks about the battle between "TV everywhere" apps and streaming services. For example, would you rather watch HBO in the HBO iPad app or Hulu, Netflix, iTunes, etc.? TV companies face a difficult landscape these days but it is only getting more and more complex....
Actually a good idea
A major issue that I deal with every day is separating what's possible from what's worthwhile. I think that's a key premise underlying a lot of our work these days in digital fields. We can technically do a lot. Its no longer rocket science to build a website. You can get something online pretty much for free, pimp it out, market it and find some developer friends to help you...
Introducing... PodBookz!
Today is a very exciting day in my life. Today is the day PodBookz is released. A little less than 2 years after creating TweetBookz, which allows any Twitter user to order high quality books of their own tweets, we have partnered to give birth to PodBookz, which allows podcasters to get high quality books of their own podcasts. What's even more exciting is that our partner in PodBookz is none...
A Blog Post - An Obituary
From 2002 until late 2007 I was an active blogger. It started as a place for random thoughts, movie reviews and an attempt to present myself professionaly. Over the years it became a palce for drunken rants about life, truth, love, time, Israel and more. I revelled in revealing my most inner thoughts, challenges the boundaries of private, personal and professional lives. Every now and then I'd get...
pontaray asked: Great site Jacob - so I will ask away - we have a digital watermark solution for the second screen experience, can we talk/demo?
What's best way to reach you?
Thanks

Robert
Social TV
I just read yet another blog post about yet another app that is trying to redefine how people consume and interact with TV content. There is nothing wrong with BeeTV and its actually a pretty nice product. My pet peeve is that the CEO is quoted as saying, "BeeTV is different from other social TV apps because we take the experience beyond the check-in." That is not what makes them...
Guys Choice Awards
This is exciting! I'm in LA this weekend to work at Spike TV's Guys Choice Awards! I was on the team that put together an impressive list of social media partners and will specifically be manning the official Instagram account. Check out Spike_TV on Instagram for behind the scenes pics, action from the red carpet and more! The show tapes Saturday night and airs on the 10th!